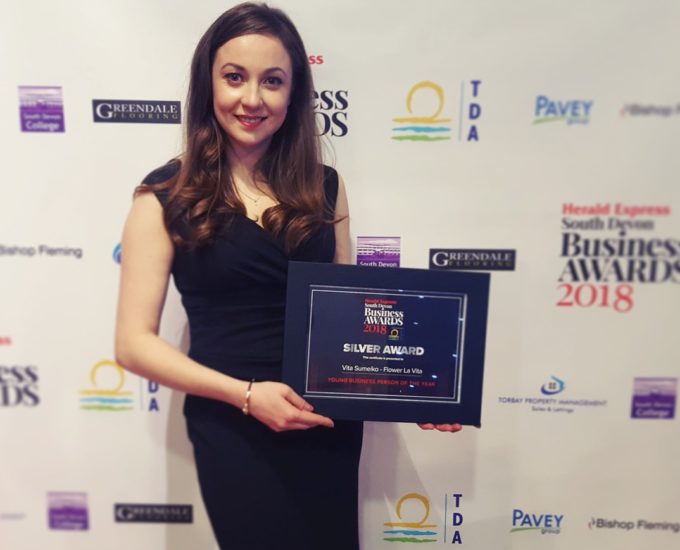 Posted: 26th October 2018
Herald Express South West Business Awards
Im going to need a bigger shelf!
Yet another award has been presented to Flower La Vita! This one is from the Herald Express South Devon Business Awards, where I was crowned Silver Award in Young Business Person of the Year category!
The event took place on Friday March 16 at the Riviera International Conference Centre in Torquay with award winning broadcaster Ian Axton making the presentation. It was great to meet so many talented people in business industry and hear their stories of how they have become successful!
Gold next year?
Back to Blog