Preserved Moss Wall Art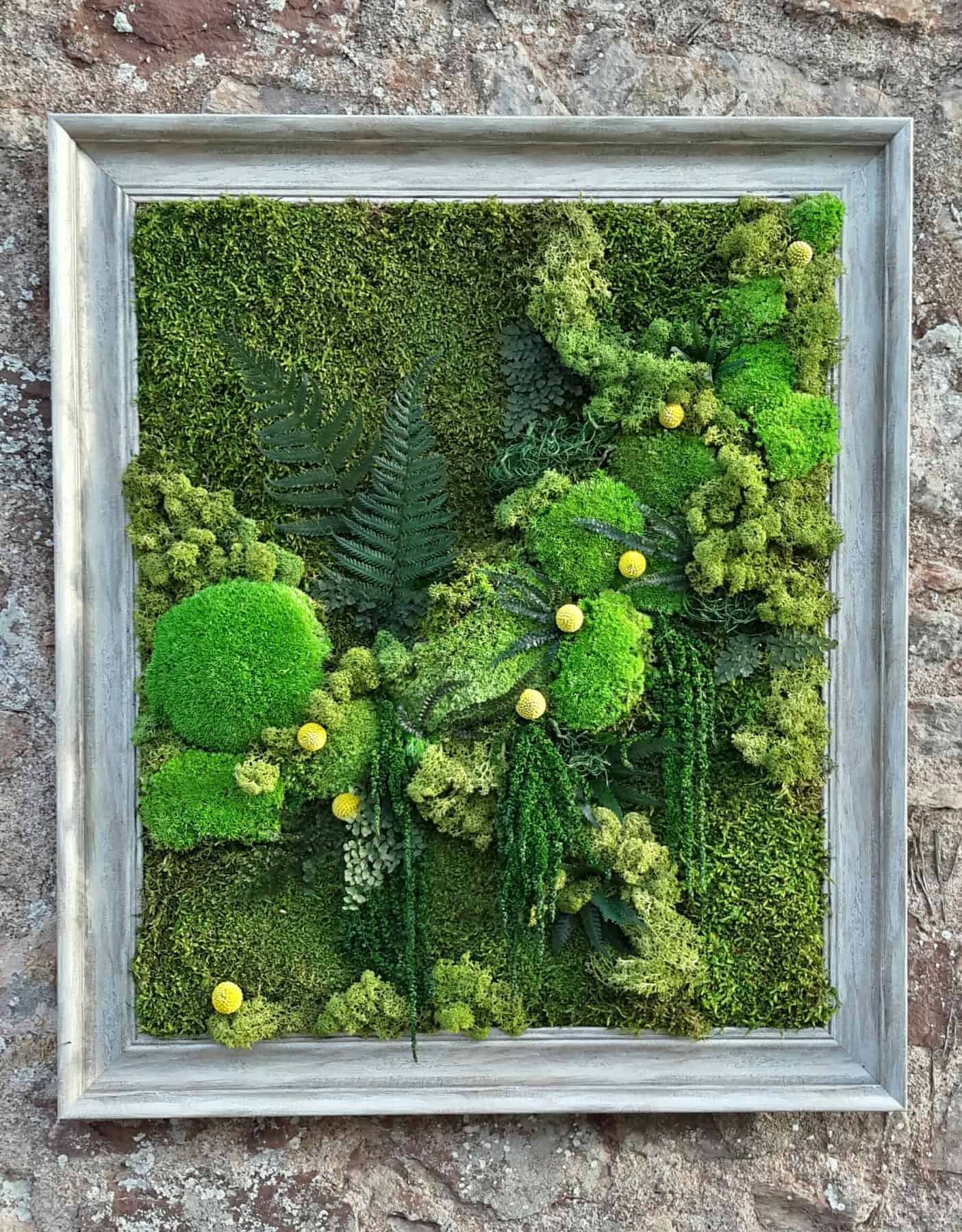 Preserved moss wall art is made using a moss and foliage that have been grown, harvested and preserved using natural ingredients. My favourite items to use are reindeer moss, bun moss, dried craspedia flowers, lavender, preserved ferns and forest moss. And most importantly it is maintenance free and it needs no light or water as it is no longer a living item so will not wilt or die. This artwork can only be used for interior use and should be kept away from direct sunlight.
Artwork is great for the living room, bedroom or office space and can be used in a large number of ways to create stunning design effects, feature walls and signage. I love that fact that each piece is different, bespoke and personally designed.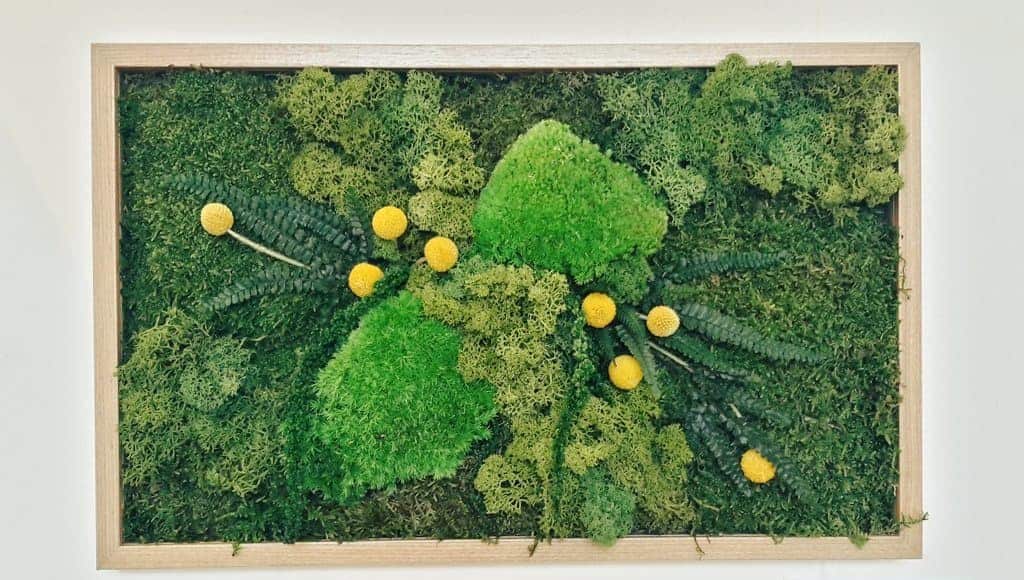 If you want to see more of my work pop into my studio and say hello. For more information you can email me on vita@flowerlavita.co.uk or send your enquiry via contact page.